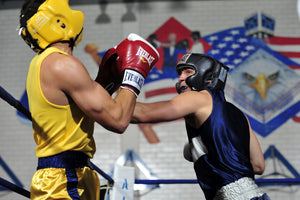 Strange and Wonderful!
People will be punching and showing off how shredded they come 23-24 September at the Marina Bay Sands.
In the first edition of 
Asia Fitness and Health Expo (AFHE) in Singapore, to be held from 23 to 24 September at Marina Bay Sands Convention Centre, proudly brought to you by Muse Fitness Club and organiser, AxSeed Events. 
AFHE will be 
bringing together renowned fitness, sports and wellness experts together with a showcase of international brands such as Fitness First, Lululemon, newly launched local Muay-Thai workout concept, FIGHTZONE, as well as many 
more fitness service and health food brands. Entrance to this jam-packed two-day event is free of charge and is open to the public.
Expect exciting wellness talks, fitness workshops and workout classes under one roof! AFHE is also set to rally the inaugural AFC Physique Championship, supported by World Bodybuilding and Physique Federation Singapore (WBPF Singapore), to take place on 24th September with special guest appearances by former Mr Singapore and Current Athletic Physique Champion, Inayathullah and Sports Physique overall Champion, Yohan.

Come and discover the fun-filled wellness party and action-packed fitness activities at the expo!
 
Asia Fitness & Health Expo 2017 (AFHE)
Date: 23 – 24 September 2017, Saturday and Sunday
Time: 11:00 to 22:00
Venue: Marina Bay Sands Convention Centre, Hall A
Admission is free
---