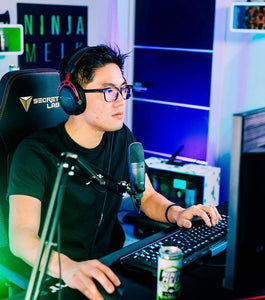 4 healthy habits that will lead you emerging from lockdown better than before
With the Covid-19 pandemic raging on and developing new variants that seem to prolong the fight against this super infectious disease, developing new healthier habits during each homestay (a.k.a. lockdown period) will have us emerging healthier and fitter than before! Here is a list of four (4) healthy habits you can start or reinforce over your prolonged homestay.
1. Switching To A Vegan Protein
Adopting vegan habits is easy when you do them one habit at a time. Try swapping your usual whey protein for a vegan protein. This plant-based alternative is easy to digest and mix so your protein shake is smooth and not clumpy. Vegan proteins also are usually easier on your tummy. So if you are lactose intolerant or have occasional breakouts, vegan proteins are a possible alternative.
2. Snacking Your Fats Away
Watching TV will be a staple activity during your lockdown. Whether it's Netflix, Disney+, HBO Max, Amazon Prime, or any other streaming service, snacking is definitely a draw to this activity. Often, a bag of chips will be our total calories for a day that means anything else we eat on top of that is just going to be stored as fat. Instead! Why don't you snack your fats away to reveal muscles you've had all along! Just swap them out for a fruit bowl or healthy nut snacks. Do try our new Nutscoco snack. It's more addictive than popcorn.
3. More Protein, Less Fats = Upgrade Your Meat
The Food and Agricultural Organisation of the United States estimates that 14.5% of all greenhouse gas emissions is from animal agriculture. This is more than the total from vehicle emissions. Though other organisations argue that that 14.5% figure is too low, and state that the number is much higher - some reports even have it at 87%+. Whatever the figure is, it's clear that going more vegetarian and vegan will have a considerable impact on the environment. Going vegan is quite tricky as most of asian cuisine has a lot of meat barring India and the Indian subcontinent. Thankfully, Field Roast products have landed in Singapore and you can now swap your chicken nuggets for delicious vegan sausages. Best part of the vegan sausages are that they are higher in protein and lesser in fat so you can lose weight and gain muscle.
4. Swapping For A Low-Calorie Energy Drink
Being stuck at home, it's natural to dive into the world of gaming and e-sports. In the pursuit of the quest and the common goal, gamers often down energy drinks in order to push to the next level. The traditional energy drink is often high-caloried and give you a substantial sugar crash which results in poorer gaming performance. Try swapping your drink for Ninja Melk, a milk-based energy drink that gives your sustained energy and heightened focus for up to three hours. It's co-founded by Ryan Higa, a YouTuber with over 21 million subscribers on YouTube.
Press Contact
Kegan Tan, +65 94516527
kegant@crazybadman.com
----
www.crazybadman.com is a 100% vending and online sports retailer. We distribute and retail sports apparel, sports equipment, sports supplements, home-care and elder-care products to help our customers lead fitter, healthier, happier lives.
----
Where to Buy
Vegan Protein, Nutscoco, Field Roast Vegan Meats, and Ninja Melk are available on our website, www.crazybadman.com. They are mostly available on Lazada, Shopee, Qoo10, Redmart by Lazada, Amazon, Zalora, Grabfood, and FoodPanda.
---